Volunteer Opportunities



Do all the good you can, by all the means you can,
in all the ways you can, in all the places you can,
at all the times you can, to all the people you can,
as long as you ever can. – John Wesley



Volunteer at Hope Cancer Resources
Hope Cancer Resources' volunteers play a vital role in helping us achieve our mission. See below for several ways you can get involved.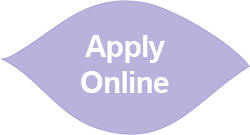 Clinic Volunteers
Through our partnership with Highlands Oncology Group, we staff their clinics with volunteer support. Roles are available in the chemotherapy suites, reception areas, imaging department and other areas. Tasks involve assisting administrative, patient and/or clinic paid staff support. Volunteers must have daytime availability. Background checks and special training is required.

Professional Services
We engage volunteers with specialties or related professional designation and related experience who are willing to donate their time to be a part of our service delivery teams including, but not limited to, photography, videography and fitness class instruction. Orientation and background check required, other training to be determined by volunteer role.

Administrative & Outreach Volunteers
Help us with filing, answering phones, processing mailings, organizing, data entry, etc. around the Hope Cancer Resources office. Volunteers can also represent Hope Cancer Resources at volunteer fairs, staffing information tables at special events, and other outreach efforts. We offer a fun atmosphere and the reward of supporting our programs in very necessary ways. Volunteers must have daytime availability. Background checks and orientation required.

Special Events Volunteers
Can you staff a water station at our Heather Ridley Fleeman Battle for Hope race? Help us set up or clean up after the Bill Fleeman Gentleman of Distinction Fashion show or one of our other events? Help at one of our screening clinics?

Do you have a group that could help us complete special projects such as large mailings or organizing supplies? Perhaps you are willing to donate masks, blankets or host an item drive for our Comfort Bag Project or host a book drive for our patient libraries? No long term commitment required.

Third Party Fundraising Volunteers
Can you conduct a fundraising drive at your school? Are you willing to donate a portion of your business sales to Hope Cancer Resources? We are honored by your generosity and willingness to support cancer patients in Northwest Arkansas. Please contact us so we can provide you more information.

Please contact us for more information.
Hope Cancer Resources l 5835 W. Sunset Avenue l Springdale, AR 72762
479.361.5847 l gay.prescott@hopecancerresources.org l www.HopeCancerResources.org